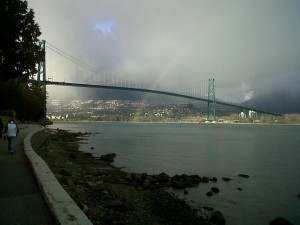 Work, life and things in between – What day are we?
Speaking of taking a pause, I sure did. It has been a while now since I sat down to collect my thoughts. I concluded over that period of time that I am now in my new life. Just like that. I will follow that rainbow, even though it is still raining a lot of the time.  Why not? Why looking for crossroads or a line in the sand? I am pretty sure The Renaissance did not happen over night on a rainy Wednesday. Evidently the world agreed to give the Middle Ages a few months, maybe years, to complete the transition. So why not allow me the same luxury?
When I embarked on this journey over a year ago, my goals were to create a community, give as much as I could, and let my own voice be heard and see where it would lead me. It took me here. Going forward, I am hoping to be informative, entertaining and offering a space where people can come and take a break. Hopefully they will find support, help and encouragement to push forward.
There have been many, and still are, to tell me that this is not a winning combination. I am sure they are right in some way. But I am willing to bet that I am as well, in my own way.
It is show time. In fact, it has been for a while. This blog, much like my business and myself, is now coming to a new place. No more counting days, it's all about living the life!
I hope you will come along.