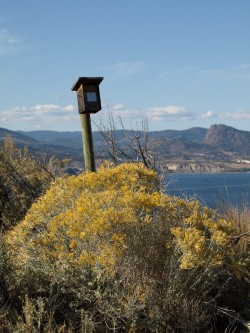 Work, life and things in between – Day 119 – House on the hill!
Sometimes your house on the hill looks different than what you thought it would.
All this time when I was looking for something big to conclude this sabbatical I did not pay attention to the little things building up to my new life.
It started adding up with the children. I called my first born child. He was off to Copenhagen to re-unite with his girlfriend who had been away for the last six months. The time apart from each other had been difficult, but it was finally coming to an end. As I listened to him I was rocked by the happiness in his voice. I sensed him calm, grounded, happy with a life full of projects and options ahead of him !
I was still high from the call when the door bell rang.
The woodworker was bringing back my dresser, dining room and coffee table I had sent out for refurnishing some weeks ago. All this time my clothes were on the floor and so were my books, and all my meals were balanced on my knees. Things were going back to their respective places and there was a nice cozy "coming home" feel to that.
That same day the electrician finally came in to connect the new cook-top that had been sitting there, lifeless on the kitchen counter for over a week. This tells you a lot about my cooking the fact that I did not even miss it!
My daughter also called.  She was to be off to Costa Rica the day after her brother left for Copenhagen.  I was happy for her.  That was a well deserved break.  She worked really hard at school.  She has embarked on a very brave and very demanding journey.  The determined and solid young woman that she is will lead her places .  I know. I have no fear for her, others than the fear of a broken heart.  As all parents do.
Finally, my youngest son who lived with me these past few months, went back to Montreal to go back to school, and on his way there, bumped into a well renowned Chef in Montreal who offered him a job . This came as a surprise to him and to us as well as he had intended to go back to school. He will have choices to make. To have choices is to be rich.  This son of mine is the ultimate representative of live and let live! Things happen to him. His life will unfold nicely.
All these thoughts take me away from my ultimate goal:  Find the perfect place for me to turn the page and call this period of my life completed and start on the next phase.
I like making a pause, noticing progression, celebrating successes, marking a line in the sand, posting a sign saying "here is an accomplishment" and then embarking on the next big gig!
So knowing when to stop, look back and recognize success for what it is, is a skill. I am still working at it. All I know is that it is more and more comfortable to be where I am. Perhaps have I already arrived? Shall we? ;