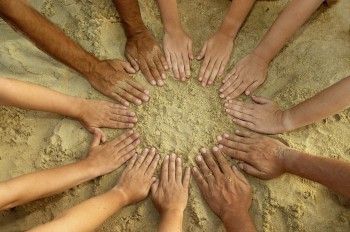 Communicate to connect!
According to John C. Maxwell 's latest book: "Everyone communicates, few connect", your ability to connect with people increases your influence with them.  I agree.  He further adds that as a leader you must be able to work through people.  So far, Jon C Maxwell and I are thinking alike! Finally he says that the ability to communicate and connect with others is a major factor in reaching your full potential. Now he is really talking!
Connecting with others, is all about others.  It is not about you. As the speaker, you must initiate that connection by showing interest in others, finding common grounds, being clear and simple in what you say.  You are not trying to impress them.  You are aiming to share information.
To pay attention to what you say, people must believe in what you say.  They must see authenticity. You know the saying:"Others don't care about you until they know you care about them", well it is true.  Honestly, there is no way around that, regardless of how urgent or critical what you have to say is. This is human nature at its best.
Communicating effectively is one of the most critical skill you can acquire and yes, it can be acquired. As starters, remember these few elements:
It is about them, not about you
Mutual concerns promote connection
Showing authenticity is mandatory
Showing that you genuinely care is not optional (it must be real, otherwise don't bother)
Be energetic
Energy is important and here comes the best part.  If you are responsible for leading others you must find a way to recharge.  You can't give much energy if you are running low or on empty.  Noticed how I said MUST?  Recharging is actually quite simple.  It is easy but challenging.  To recharge, you simply find what you really like to do (outside of work that is) and do it!  Make time on your calendar to play that game of tennis, or that round of golf, or that afternoon at the playground with the kids, or to read under a tree …it may be just a leisurely breakfast once a week where you take the time to read the newspaper from home ….
You may think that you are wasting precious time best invested at work, but the truth of the matter is, there is no better investment towards efficiency and innovation, than allowing your brain and your body to reboot and if you don't believe me, try it! Start with one hour of free time and see for yourself!
How you lead yourself, and others, matters.