How you lead yourself, and others, matters.
Your efforts do not yield the intended results? The more you try the least results you get? Do you know for sure what impression you leave on others?  Does your style empower you or limit you? Would your employees rather avoid you, or follow you? Do you at least have time to think about who you are becoming?
Better leaders create better organizations.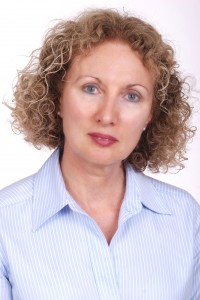 With GISELE AUBIN, acquire a sound knowledge of self and of how others perceive you, enhance your people skills and your ability to build efficient relationships, and learn how to leverage both. Doing so will help you exercise the right kind of influence, enable you to empower others, lead efficiently, and ultimately drive results.
Supporting leaders in their development of self, and others.
As a former global HR Business Partner and a current Executive Coach, GISELE AUBIN is a passionate leaders' advocate. She understands the value of strong leadership, and the cost of the contrary. She also knows it is lonely at the top. Getting it right is paramount. Time is scarce and the stakes are high. Why should anyone do it alone, and without the right tools?
Carving time out of your schedule to work with a partner at what matters most is an investment in your success and that of the organization.
Significantly challenging but compassionately supportive.
Now available – In Transit by Gisele Aubin
GISELE AUBIN sheds light on the process of transition for professionals to see it from the inside. She does so with candid honesty and a twist of humor. Her message as an Executive Coach is: Change is incremental and manageable if you are willing to take it one day at a time, let go of who you think you ought to be, and become who you really are. You will need friends, a diehard sense of humor and a truckload of determination. Then it will happen. You will be somewhere else in your life. It is inevitable.
Now available at Amazon, Barnes & Noble and all major publishers.
Like "In Transit" on Facebook!