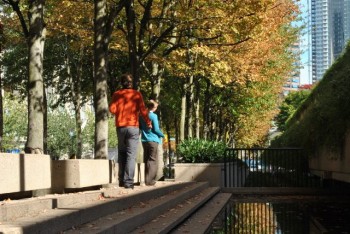 It was back to school day for me that day.  I was expecting assignments, reading material, calendar, events….but all there was, was one big heap of confusion and trials and tribulations while trying to surf the university's site, access all modules, online training etc…O joy!
I never thought I would say this but I was grateful for the endless such moments I had experienced at my previous job.  Even though it may have shortened my life by a few years (from increased blood pressure!) I was then grateful that I was comfortable in such an environment.
It brought back memories of endless on line introduction webinars with no one at the end of the video to talk to.  You could not ask questions, nor could you find the tutorial.  Evidently, getting passed the identification and password was a challenge as that information resided in a previous e-mail you did not pay attention to but if you were lucky, had not deleted yet.  Then, once you were well into the site your screen would freeze. Luckily there was always a help-desk somewhere you could call for help but usually they were in a different time zone than you and they typically started their day slightly after you had just ended yours.
But don't worry, everyone gets used to it.
So, after a week of on line familiarization, I was off to university for a week of residency. I was not too sure how I felt.  Not as excited as I thought I would be.  There was a part of me who feared the program would be an endless series of calls where we hum and ha about La La land.  That part of me was scared to death to be bored out of its mind and to have invested time and money into something it would not like….
But that would be my typical reaction to any project: turn the radar on looking for defects….enough of that!
So off I went. The campus is on Vancouver Island, so the ferry is how you get there.  We docked on the island around 7 pm.  It was pitch black and raining cats and dogs.  The roads were under construction. I never liked driving in the dark. I was alone.  Just me and my Google map.
What happened to the escort who would wait for me at the airport flashing my name on a piece of cardboard? I had come a long way all right but at that time I was wondering if I was heading in the right direction for sure!
One thing I learned over the years is that you need to be able to stand up to your own doubting Thomas.  You know, that part of your brain that will knock down every great and exciting plans the other side of the brain is constantly working on.
Once you have decided to embark on something, shut the doubting Thomas off and press on.  It will get another chance to show up anyways and if you let it ramble on it is like having too many programs running on your computer…it slows you down and messes things up.
Who needs that? To day 85.